The Best Used Cars under 5000 Dollars on Craigslist Cars
|
When searching Craigslist I like to look at all the options that are available for the buyers this way they can have some flexibility with used cars to purchase. Many buyers opt to choose their cars by the brand name such as Nissan Sentra, Honda Accords etc. Some of the best used cars under 5000 are seen as commuter cars, which are not always the case.
If you wish to purchase a used vehicle under $5000 you are looking at potential to buy a used luxury vehicle. My Infiniti G35 was sold at a price of $5000. Many people asked me why I sold it at that low price. The main reason was that I was looking to make a quick sale. There were a few small problems with my car. Kelly Blue Book priced the car at an excellent price, for only $6800. I figured since the new owner of the vehicle will still have to do a few repairs I sold the car for $5000. One good thing about the vehicle is that the mileage on the car was only 147,000 and it was still in good condition. Before I decided to sell the car I had the brake pads replaced and added a new set of tyres to it. It was still a bargain!
You will be amazed at the types of luxury cars you will stumble upon for just under $5000.I like searching for Used cars on Craigslist. The main keywords I use are best used cars under $5000. If I'm looking for a luxury car such as Audi, Lexus or BMW I search for them by name. Below you will find a few of the best used cars for 5000 dollars that I have stumbled upon on Craigslist.
If you are looking for a reliable, good condition vehicle that will take you from point A to point B than here are a few other options that are available when it comes to the best used cars under 5000. I personally recommend these used cars below if you are seeking reliability, value for your price and good quality in a vehicle.
Most Reliable Cars and List of The Best Used Cars Under 5000 Dollars
Volvos from the early 90s to the late 90s – When browsing Craigslist I often see Volvos. They are usually priced at $3000-$5000. Obviously with these cars you need to perform some regular maintenance. These cars have an average of 25 mileages per gallon. This is by far the most reliable cars and it comes with a high safety rating.
Dodge Neon's – If you look on Craigslist it sells for the average price of approximately $4000-$5000. You can compare these cars to Honda Civic the only thing that makes it different is the amount of torque. The mileage on this vehicle is roughly 110,000 to 130,000 miles.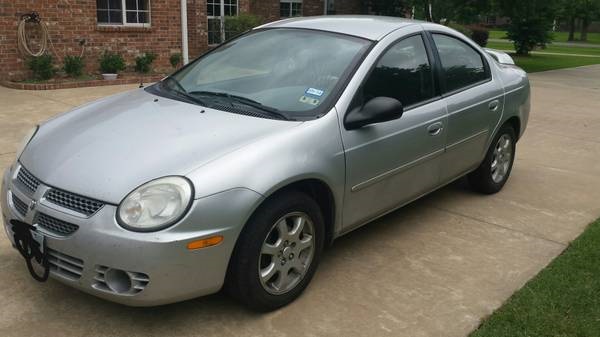 Joint venture vehicles – What's great about these vehicles is the fact that have similar features as a Toyota Corolla for a few dollars less. You can check out the late 90s to the early 2000s Geo Prism if you are looking to purchase very reliable used cars under 5000.
I have a few friends that owned Ford Taurus for the past few years without have any major problems with the vehicle, which would make it an excellent vehicle I would say.